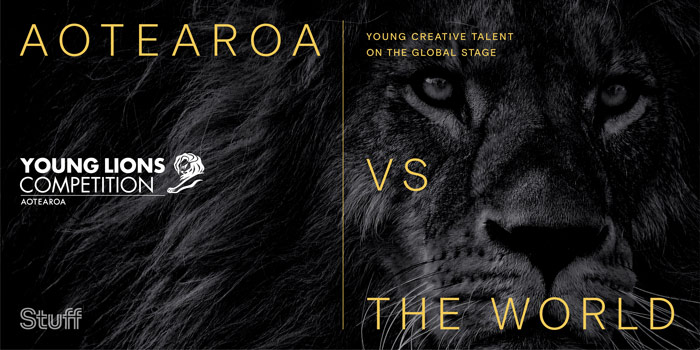 AUCKLAND, Wednesday: The Comms Council has refreshed its call for entry to the Cannes Young Lions Competition – for a chance to win a trip to France.
Comms Council ceo Simon Lendrum said: "The esteemed competition is back in Aotearoa after a five-year break, thanks to support from Stuff."
Young Lions provides young creatives with a chance to showcase their skills on the global stage at the 70th Cannes Lions International Festival of Creativity, to be held from June 19 to June 23.
This year's competition will consist of two categories: Media and Print.
---
"If you're under 30, don't let this opportunity slip away!"
---
"Colliers has a combined retail turnover of more than $1.5 billion In particular, we are delighted to secure signage rights at Coastlands, the largest and only shopping centre in Wellington with two supermarkets.
"Coastlands is the first shopping centre to have retail signage in this broader Wellington area on the Kapiti Coast, ranking third in foot traffic for the region.
"This is important for advertisers, given a market report for the Kapiti Council estimates the construction of the Kapiti Expressway will see spending in the region soar by over a third."
As the sponsor of the Media category, Stuff executive commercial director Matt Headland said: "We're proud to partner with the awards to nurture and support fresh media and creative talent. I'm looking forward to hearing these young lions roar."
Lendrum: Don't let this opportunity slip away! If you're 30 or under, born on or after June 23, 1992, and possess a passion for creativity, then register now for the Cannes Young Lions Competition."

YOUNG LIONS COMPETITION SCHEDULE
Registrations Open: 2 February
Online Briefing: 9 March
Competition: 9-12 March
Online Judging: 14-21 March
Executive Judging: 23 March
Winners Announced: 30 March
The Coastland shopping centre deal includes five ShopaLite panels and 10 ShopaLive screens, as well as a large format digital Evoke panel.
oOh! NZ has grown its number of centres by more than 50% since 2015.
---