We talk to our teenagers about sex, so why should alcohol be any different? Cheers! – a group which promotes moderate drinking – has launched a online campaign, designed by Y&R NZ, to encourage parents to have more constructive and effective conversations with their teenagers around alcohol.
Cheers! research found that teenagers think that their parents do well on the 'sex' talk, but struggle on the alcohol chat.
The new Cheers! campaign supports this idea by offering the premise: "What if we talked about sex the way we talk about drinking". The result is a series of funny and challenging videos that aim to get parents thinking about how they could tell the alcohol story better to their teenagers.
---
"The key thing with this idea is that it plays off the insight that most parents think they're really knowledgeable about alcohol and its affects – but in reality, they're far less informed than they think they are," said Y&R NZ Wellington MD Tim Ellis.
---
"They can treat it somewhat lightly when talking with their teenagers – joke about hangovers or being too drunk, and even celebrate their past experiences and 'war stories'," Ellis said. "We wanted to get parents' attention and reframe how they discuss alcohol and drinking with their teenagers, by asking them this: Imagine if we talked to our kids about sex like we talk to them about alcohol."
Robert Brewer from Cheers! says: "We can't keep an eye on our teens the whole time, and we can't pretend they won't experiment with alcohol but what we do is can arm them with the knowledge to make good decisions around alcohol. This is what this campaign is about, breaking down traditional barriers and promoting better conversations."
The online campaign will rollout on Facebook and TVNZ Ondemand with a 90, and three 15 second cuts. The campaign will be supported on www.cheers.org.nz with tips and ideas of how parents can better talk to their teens around the subject of alcohol.
---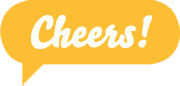 CREDITS
Client: Cheers!
Programme Director: Shelley Crestani
Agency: Y&R NZ
Creative Director: Scott Henderson / Seymour Pope
Copywriter: Lizzie Baird
Art Director: Arizona Doolan
Executive TV Producer: Christina Hazard
Senior Account Manager: Charlie Lee
Production company: Thick as Thieves
Director: Michelle Savill
Executive Producer: Nik Beachman
DOP: Andrew Stroud
Editor: Tom Eagles
Public Relations: the pr shop
Account Director: Pippa Lekner
Senior Account Manager: Tom Frankish
About Cheers!
Cheers! is part of The Tomorrow Project – a joint liquor industry-funded programme established in 2012 with the objective of helping to create a moderate drinking culture by providing the facts, tools and experiences drinkers need to stay safe and sociable when they're drinking. The Tomorrow Project partners are the Brewers Association of Australia & New Zealand, Spirits NZ, and NZ Winegrowers. www.cheers.org.nz/talking-to-teens/where-to-start
---