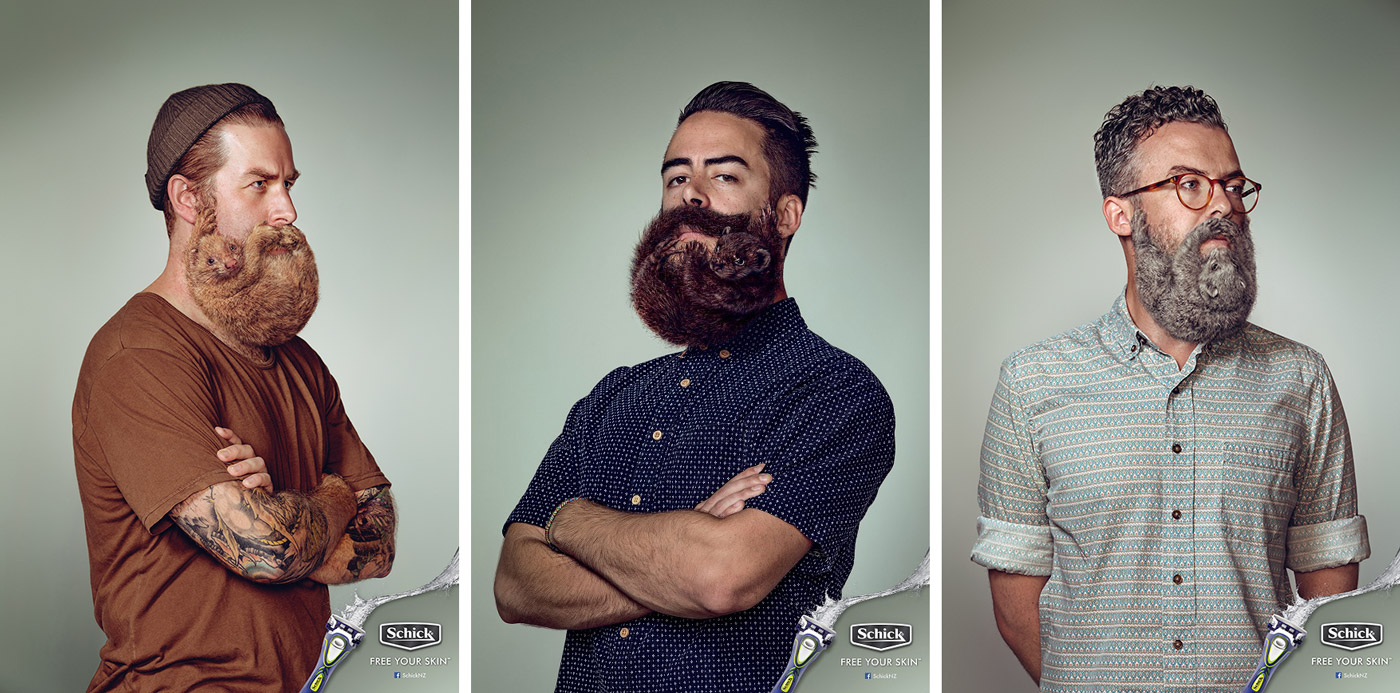 Y&R and Schick have taken a sharp blade to the re-emerging trend to excessive facial hair, in a new outdoor campaign.
Look closely at the images – the names of the executions say it all: Weasel, Ferret, Stoat.
The campaign is reinforced on social media with an invitation to hursuit males to post their photos (under the #FreeYourSkin hashtag), with sundry prizes for the most frightening muttonchops.
Credits
Client: Schick
Agency: Y&R New Zealand
Production: IDC/Electric Art
Chief Creative Officer: Josh Moore
Art Director: Tom Paine
Copywriter: Cameron Dowsett
Art Director: Mark Tallis
Producer: Michele Richards
Associate CD / Art Director: Tom Paine
Agency Executive Producer: Christina Hazard
Agency Producer: Marique Knight
Photographer: Troy Goodall
Retoucher: Electric Art
Designer: Lex Fleming
Senior Account Manager: Mike Keen
---