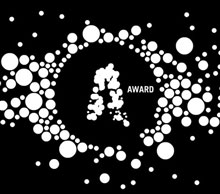 NZ agencies have nine entries through to the finals of the first three AWARD Award categories – Radio, Digital, and Branded Entertainment/Content – announced over the weekend in Sydney.
In Radio, Colenso BBDO (with two finalist spots) was the only NZ agency to shine.
Five NZ ads made the Digital final: FCB and DDB have two apiece, with the 5th spot going to Clemenger BBDO Wellington.
Two entries from NZ also made the Branded Entertainment & Content final – one from Clemenger BBDO, the other from Colenso BBDO.
Chairmen in each of the categories were: Tim Buesing (Reactive) for Digital, Ralph Van Dijk (Eardrum) for Radio and James Mok (FCB NZ) for Branded Entertainment & Content.
Finalists for additional categories will be announced shortly.
Besides Branded Ent chairman Mok, Special Group's Matty Burton is sitting on the Print, Poster & Outdoor jury, Colenso BBDO's Simon Vicars and FCB's Hywell James are both on the Radio jury, Y&R's Josh Moore and FCB's Peter Vegas are on the is on the Promotion/Experiential/PR jury.
The chairman of judges is Dan Wieden (Wieden+Kennedy.
The NZ finalists in Sydney are:
Radio
Colenso: Mars Pedigreee Talkies
Colenso: Mars Pedigree K9FM
Digital
FCB Food Photos Save Lives UNICEF NZ
DDB Group Change the bottle, change the game Lion
Clemenger BBDO Mistakes NZTA
DDB Group Bring Down the King SKY Television
FCB Bank Job Brothers In Arms
Branded Entertainment & Content
Clemenger BBDO Tinnyvision NZTA
Colenso BBDO K9FM Mars Pedigree
A full list of judges can be found here.
The awards presentation event will take place on Thursday 19 March at Sydney Town Hall, in Sydney. Tickets are available here.
---