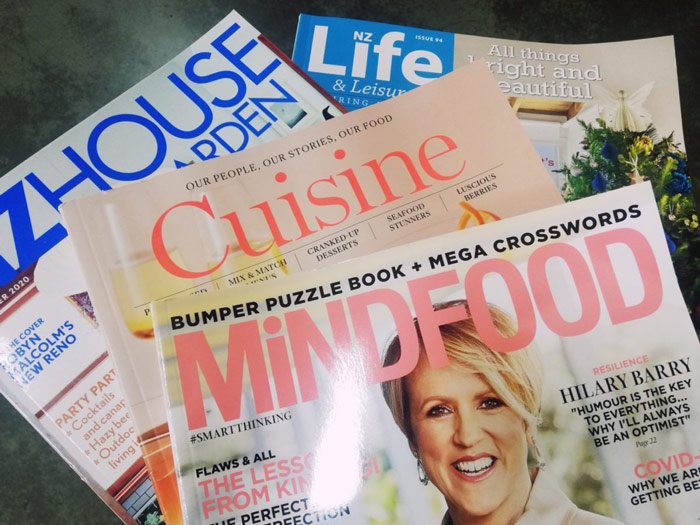 AUCKLAND, Friday: The NZ Listener, TV Guide and NZ Woman's Weekly are holding their own in the weekly title numbers reviewed in latest Nielson Q3 magazines toplines, released today (scroll down for the PDF).
Among the monthlies, Mindfood continued to shine. 
Bimonthlies mostly did well – especially food titles Cuisine, Dish, and Good – along with Home NZ, Homestyle, NZ Life & Leisure and NZ Geographic.
The quarterly sector was strong, with standouts including Fashion Quarterly and OHbaby!
The Australian Women's Weekly was down – but football titles Rugby News (a monthly) and bimonthly NZ Rugby World showed strong results.
---