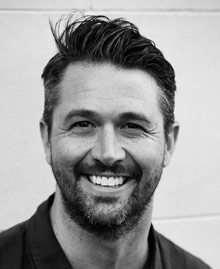 LOS ANGELES, Tuesday: "When you're with the right people, it shows," writes Mirimar LA ECD Nick Morrissey after judging TBWA NZ and Good Oil's Southern Cross Sweet Caroline as the second-best TV ad in the world last week, via the Best Ads On TV.
"That's the message behind this film for Southern Cross, a leading New Zealand health insurer that puts people over profit," Morrissey says.
"The story follows the main character, Caroline, as she leads a crew of construction workers. She is the glue that holds the crew together and earns their respect.
"This is great, authentic storytelling. It's the kind of spot where if the performances don't feel authentic, it fails hard.
"But this is lovely. And a nice line at the end to thread the needle with the brand."
View the original BestAds post here
---

CREDITS
Category: Finance & insurance
Client: Southern Cross Health Insurance
Agency: TBWA New Zealand
Production: Good Oil
Country: New Zealand
Director: Joel Kefali
Head of Business Management: Simon Mills-Houlihan
Chief Creative Officer: Shane Bradnick
Creative Director: Ashwin Gopal
Senior Art Director: Gavin Siakimotu

Film co: Good Oil
Producer: Claire Richards
Executive Producer: Andrew McLean
DoP: Crighton Bone
Account Director: Zak Murtagh
Editor: Dan Kircher
Photographer: Kieran Scott
Chief Executive Officer: Catherine Harris
Managing Director: George Mackenzie
Planning Director: Joseph Judd
Senior Integrated Producer: Jacqui Walker
Planning Director: Josh Taylor-Dadds

Account Director: Zak Murtagh
Head of Business Management: Simon Mills-Houlihan
Editor: Dan Kircher
Head of Brand & Engagement: Regan Savage
Brand and Acquisition lead: Valerie von Geldern
Marketing Manager: Alice Lee van der Wende
Post: Stuart Bedford
Sound Design: Craig Matuschka, Liquid Studios
Music / song: Sweet Caroline (N Diamond) performed by Neil Diamond.
Music Licensing: Jonathan Mihaljevich, Franklin Rd.
Media Agency: MBM NZ
---