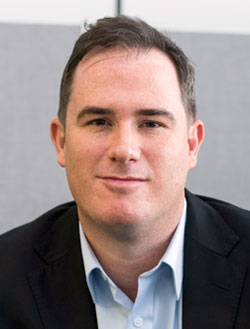 Isentia NZ country manager Russ Horell reflects on his first 12 months in the job – updating the op-ed piece he wrote for M+AD in January, after three months in the role: The news cycle as we've known it no longer exists. Issues take off and change course within a matter of minutes. For New Zealand's leading communicators this creates just as many opportunities as challenges.
The same applies to New Zealand's leading media intelligence business, Isentia.
It has been exhilarating to see the events that have raced away over the past 12 months in New Zealand media, since I arrived as Isentia's NZ country manager. Among many, we've seen a rollercoaster election, the Prime Minister welcome a baby, and supermarkets ban single-use plastic bags. 
But what have these stories meant for New Zealand and each of us who live here? What impact have they had on the organisations and political institutions who were part of every twist and turn?
These are questions that Isentia are uniquely able to answer. It is this front-row seat to the ever-changing and wildly entertaining media show coupled with our passion for helping clients that make Isentia such an amazing place to work. 
It has been constantly gratifying to see how New Zealand organisations are leading the way in their approach to media intelligence.
The culture in New Zealand is innovative and forward-thinking. Organisations embrace the new technology that allows them to navigate modern media challenges. They also have a passion for understanding the insights that media data can tell them. 
Being a part of the conversation
Organisations need to make and implement important decisions quicker than ever before. Looking back to the plastic bag issue, it's been less than a year since Countdown led the way as they announced their single-use plastic bag phase-out.
Now we see the Ardern government is already working towards removing them across the nation. It's crucial that companies stay on top of the media trends, so they can maintain authority in their given field, to leverage opportunities as Countdown did so well, or prevent issues from escalating into crises. 
---
"Accuracy is still key, but speed is just as important now. The stakes are higher, and we are up for the challenge."
---
A trusted advisor
Across the past 12 months, it has been a major highlight to see the relationships we have continued to develop with our New Zealand clients. Our approach is to understand our client's strategies and work hand-in-hand with them to help achieve their objectives via our tailored solutions.
Clients trust Isentia to be an extra set of eyes and ears for them. If an incident occurs, we have a plan of action ready to go. As technology continues to evolve, we are optimising our ability to connect the most important pieces of media intelligence for our clients in the shortest time possible.
Speed versus accuracy
Accuracy has traditionally been more important to our clients than speed. However we're finding the speed of the current media cycle is changing that equation. Accuracy is still key, but speed is just as important now. The stakes are higher, and we are up for the challenge.
To answer these current and future needs of our clients, some of the most exciting work at Isentia continues to be in the area of artificial intelligence. We have transformed from the company that told you what happened yesterday to what is happening right now, and we are becoming the company that helps you to predict what will happen next.
There has never been a more exciting time in my 12 years at Isentia.
About Russ Horell
As Isentia's Country Manager for New Zealand, Horell is responsible for driving the development of the New Zealand market and helping Kiwi companies achieve more with Isentia's range of services across their media intelligence and insights businesses.
About Isentia
Isentia (ASX:ISD) is APAC's leading integrated media intelligence and insights business, empowering more than 4,000 clients across 12 markets to connect the dots between data and decisions. Isentia blends a market-leading monitoring experience with analytics to help the world's biggest brands uncover the whole picture – and act on it. Powered by cutting-edge technology and a team of world class experts, our mission is to help businesses leap-forward where only genuine insight can take them. To find out more about how we inform better decisions, please visit www.isentia.com.
---