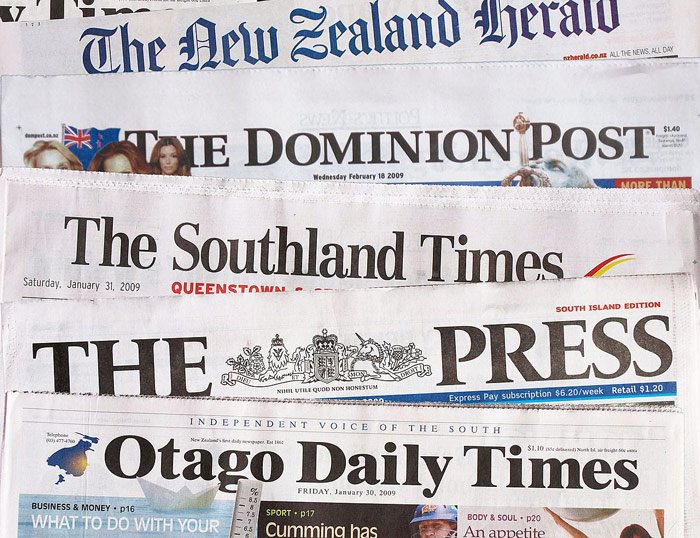 AUCKLAND, Friday: NZ's five major metro daily newspapers – The New Zealand Herald, Waikato Times, The Dominion Post, The Press and Otago Daily Times – continue to thrive, according to the latest Q3 national readership report out of Nielsen, released today (scroll down for the PDF).
The Herald increased numbers slightly, while held steady, and the others dipped slightly. 
It was a similar story with the Sunday papers. All did well – the Herald on Sunday had the highest numbers, followed by the Sunday Star Times and Sunday News.
Nielsen did not provide figures for Saturday's giant Weekend Herald – the figures for which were absorbed into the overall Herald result.
---