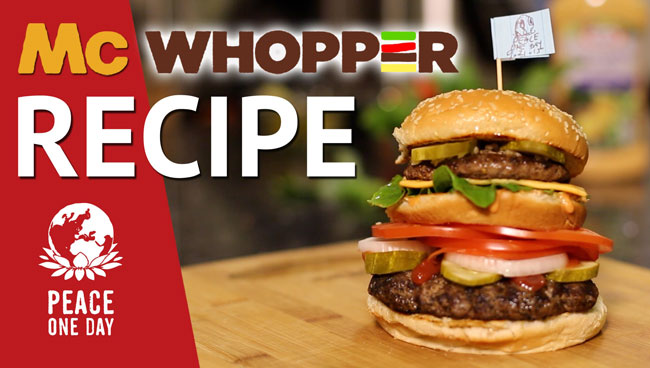 Y&R NZ was crowned the Most Awarded Advertising Agency in London overnight at D&AD 2016 (beating out Droga5 and AMVBBDO) with 10 Pencils – including six Yellow Pencils for its work with Burger King on the McWhopper campaign. Burger King was Most Awarded Client. New Zealand finished the show in equal-fifth position with Brazil (30 Pencils).
Y&R also won a Graphite Pencil and a Wood Pencil.
The United Kingdom topped the rankings again with a total of 217 Pencils, including 14 Yellow Pencils, 1 White Pencil and 1 Black Pencil. The US followed in second place, with 143 Pencils overall, of which 12 were Yellow, with France in third place, winning 6 Yellow Pencils and 48 Pencils in total.
Japan led the way in Asia, with 1 Black Pencil and 4 Yellow Pencils among their haul of 42 Pencils overall, while Brazil topped the table for Latin America, with a total of 30 Pencils, including 1 White Pencil.
New Zealand claimed the third highest number of Yellow Pencils by country, with 11.
Black Pencils were awarded to UK startup what3words for their pioneering method of communicating precise locations around the world, and Japan's iyamadesign for their spatial design of the mt expo 2015 in Japan, on behalf of masking tape brand Kamoi Kakoshi.
About D&AD Pencil levels
Wood Pencils: The best in advertising and design from the year, worthy of a place in the D&AD Annual.
Graphite Pencils: Standout work, beautifully executed with an original and inspiring idea at its core.
Yellow Pencils: The iconic D&AD Yellow Pencil awarded only to the most outstanding work that
achieves true creative excellence.
Black Pencils: The ultimate creative accolade, reserved for work that is ground-breaking in its field. Only a handful of Black Pencils are awarded each year, if any.
White Pencils: These celebrate real-world achievements generated through creativity across 12 categories.
The links:
---