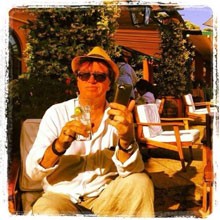 Clemenger Wellington's NZTA Mistakes commercial has won a Gold (in the Online & Viral Films category) and a Silver (in Public Interest) at the Epica Awards – the only global creative awards judged by the advertising trade press.
No NZ trade media were included in the jury of 40 magazine & website editors and publishers – this part of the world is represented only by Campaign Brief Australia's Michael Lynch. Australian ads won 10 awards.
Founded in 1987, Epica – which is run out of Paris – is the point where the creative industries (advertising, design, media, PR and digital) meet the world's marketing and communication press. In the crowded awards sector, it has a different angle on creativity.
Epica's aim is to reward outstanding creativity and help agencies, production companies, media consultancies, photographers and design studios to develop their reputations beyond their national borders.
Mistakes was shot by Finch.
---