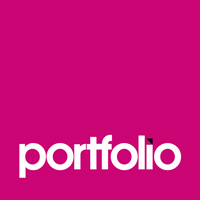 • Digital design agency
• Client and project management role
• Wellington role
Our client is a well-established digital design agency based in Wellington. They're on the hunt for a strong Project Manager to join their team. This is a core role within a high-performing team.
Candidates for this role will need to demonstrate a proven ability to lead design and digital projects from concept to completion.
You'll be managing people, processes and deliverables, across a number of cross-discipline projects, all while ensuring the work is delivered to the highest quality. Client expectations will need to be managed, across schedules, budgets, assets and scope.
They are looking for someone who is committed to being a deeply involved owner of projects, and who can build trust and respect with their clients through proven delivery experience, knowledge and superb communication skills. You'll need to be a holistic thinker, who can balance business and user requirements, communicate with clarity and problem-solve, sometimes under pressure.
You'll ideally have:
Proven ability to lead design and digital projects from concept to completion
Experience in user-centred design methodologies
Strong interpersonal skills and the ability to communicate with clarity in a deadline-driven environment
Years of industry experience
A thorough understanding of website and application design, development and deployment
Experience with open source web technologies, such as SilverStripe
Experience with design and UX projects
Experience delivering work on the Government's CWP platform
They are a talented family-friendly team, with a warm and welcoming culture.
If you're the star we're searching for, please apply here or send your CV to carolyn@portfoliorecruitment.co.nz using the reference: Digital Project Manager – P4247