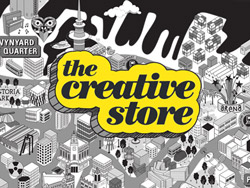 Our client is a highly regarded agency group with international affiliation. Located in the heart of Auckland city, with a focus across Creative, Media and Data, they are looking for a Senior Account Manager to join their team. 
With 4 + years experience in an agency environment, you will be reporting an integrated GAD working across digital, advertising and PR experience so a great chance to hone your skills across a range of disciplines.
You will oversee, manage and lead your clients including a major flagship creative project for a major media organisation and the NZ launch of a new fitness brand. 
The right person for this role will be highly motivated and display exceptional organisation and time management skills able to multi-task across multiple clients, prioritising effectively and seamlessly. 
You will be persuasive with details, facts and data, able to provide the right information to influence your clients to successful solutions. A passion for creative solutions, big or small, and a relentless curiosity; thinking of different, better ways to do things will make you a great fit for this team. As a proven client manager, you will have proven communication and relationship building skills to establish a rapport with team members, clients and suppliers. 
This is a team that is pursuing growth and building creative reputation so exciting moment to join the business. If this sounds like your perfect next step – register your interest now. 
Send your CV to Ginnaya Turner at The Creative Store, email Ginnaya@thecreativestore.co.nz, or call The Creative Store on (09) 365 1077 for more details.
Visit The Creative Store website www.thecreativestore.co.nz to view all our jobs online.